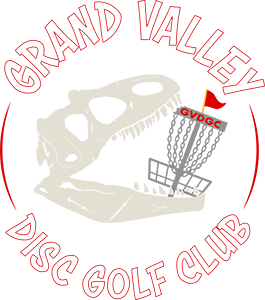 Hello Disc Golfer! You have found the virtual home of the Grand Valley Disc Golf Club, we are glad you are here. GVDGC is the premier Disc Golf Club in the Grand Valley. We are a member run, 501c3 non-profit organization that seeks to grow and improve the sport of disc golf in Mesa County , CO and the surrounding areas by bringing together new and experienced players, promoting a friendly environment for club members, and bridging the gap between Grand Valley Disc Golf Club and the community.
This site is here to keep you informed of all the disc golf happenings on the Western Slope of Colorado. To learn more about our club, please check out our about us page.
Help support your club and look cool doing it.
Click here to buy your Grand Valley Disc Golf Apparel!!
It supports the club and helps support disc golf growth in the valley.
If you want to donate to GVDGC, here is one of the ways you can donate;

Thank you to all the cities and towns that have built courses for us to play on and enjoy!